Deed Product Updates 2023 Q1
An exclusive look at what's new—and what's next—on Deed
INTRODUCTION
I am very pleased to say that Deed has rounded out a strong first quarter of the new year. As VP of Product, I'm humbled by the dedication of our product and engineering teams, who refuse to let global economic insecurity shake their efforts to make doing good deeds easier, more enjoyable, and more impactful than ever. At the heart of our mission is the commitment to delivering valuable experiences to our partners and their employees.
When we launched our product column, "Product at Deed," I mentioned our team's unique structure. We're organized around the experience of our users, including employees, all givers and recipients of corporate and individual donations, and all our company and nonprofit partners' hardworking program leaders. In addition to these, we also have a team dedicated to data.
Let's look at all that our product teams have accomplished:
Highlights
​​Deed mobile app relaunch (iOS/Android)
All our giving, volunteering, and UX enhancements —now in your pocket.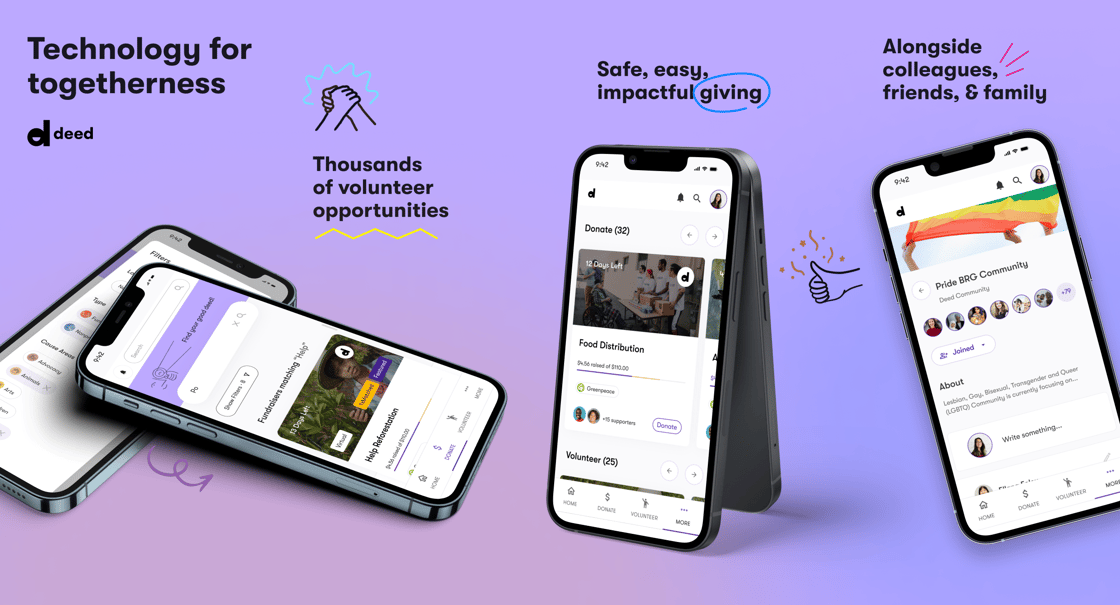 Donation history summary
Employees can now export all donations made and logged on Deed from their profile. Remember with Tax Season - this report will save you time and energy when tallying your charitable gifts, so you'll never miss the deadline.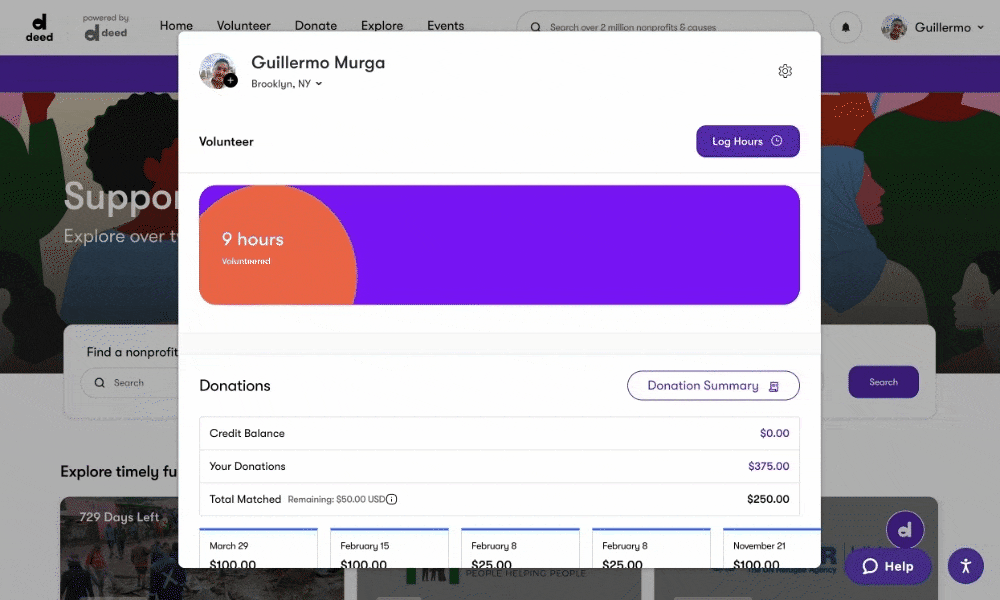 Pledge goals
Employees can now set and monitor their private yearly giving goals. (Coming soon: Pledge recommendations and reminders.)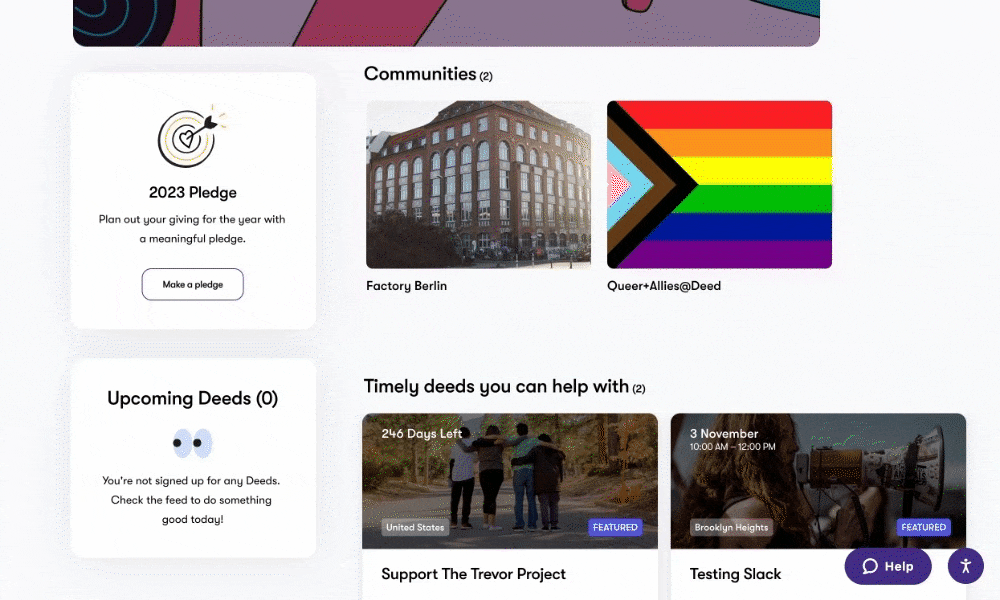 Nonprofit experience

Highlights:

Communities (beta)

The new home for your employee resource groups (ERGs), interest-, and identity-based groups.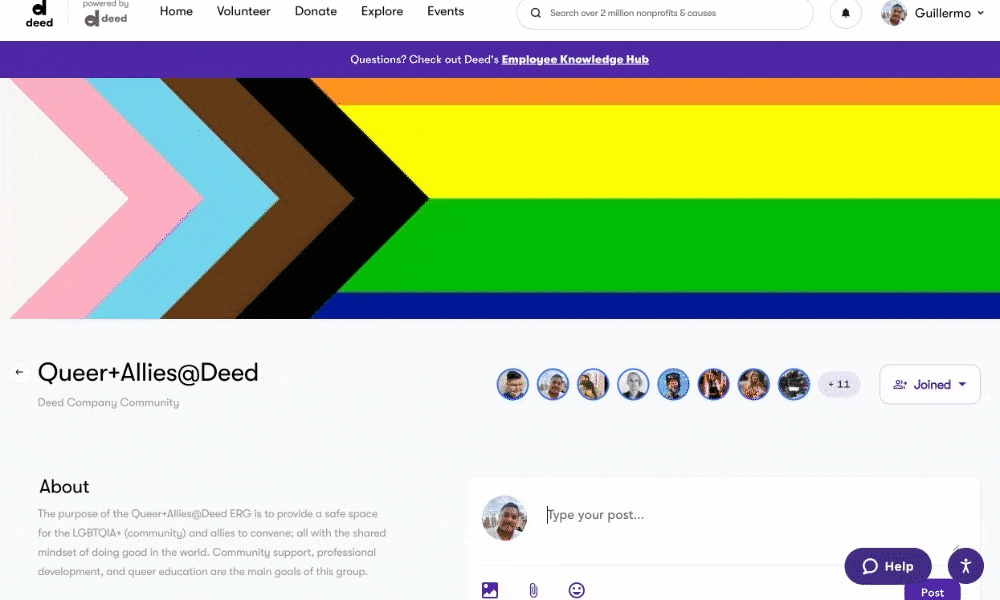 Enhanced customizations

Personalize your cause areas, pillars, and Communities with rich text formatting, hyperlinks, and more.

Nonprofit nomination improvements

Now you'll see all organizations already enrolled on Deed will have an "active" status.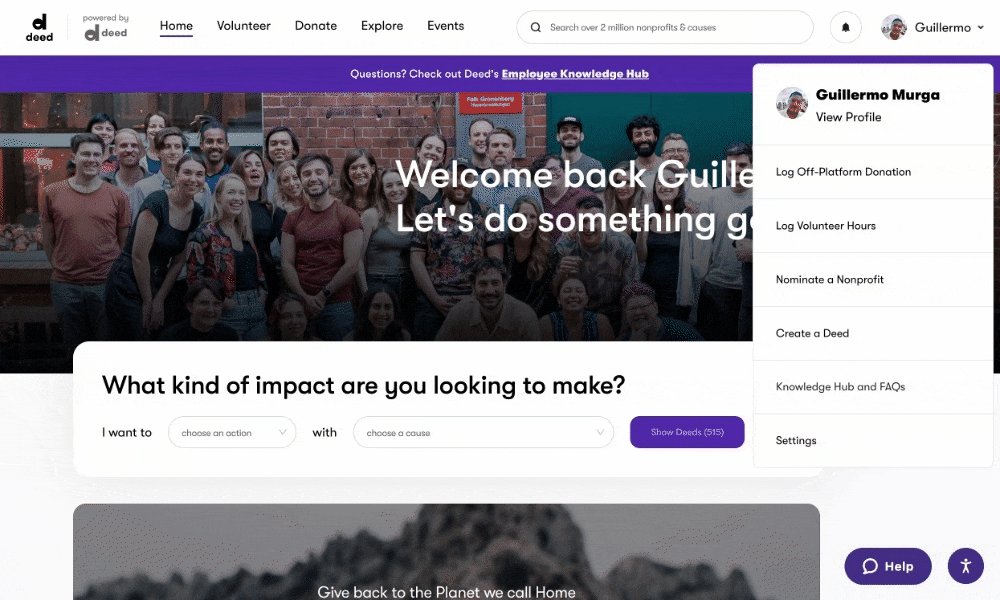 Additional update:

Improved transparency by displaying receipts for corporate disbursements.
FINAL THOUGHTS
When you're navigating the day-to-day challenges of product management, it's hard to take a step back and look at all you've accomplished. After reflecting at 2022 as a whole, this roundup for Q1 is my attempt to reflect more often, to gain deeper insight into our work—and to be a better leader for my team and for our community.
We're so proud of all we've accomplished so far this year. Remember to keep an eye out for periodic product updates before the quarterly newsletter, including some exciting announcements in the coming weeks. If you have any questions or feedback in the meantime, please reach out to product [at] joindeed [dot] com.
Stav Kashi
VP, Product