GOODCon Americas 2021
Harnessing the Power of ERGs in the Age of Purpose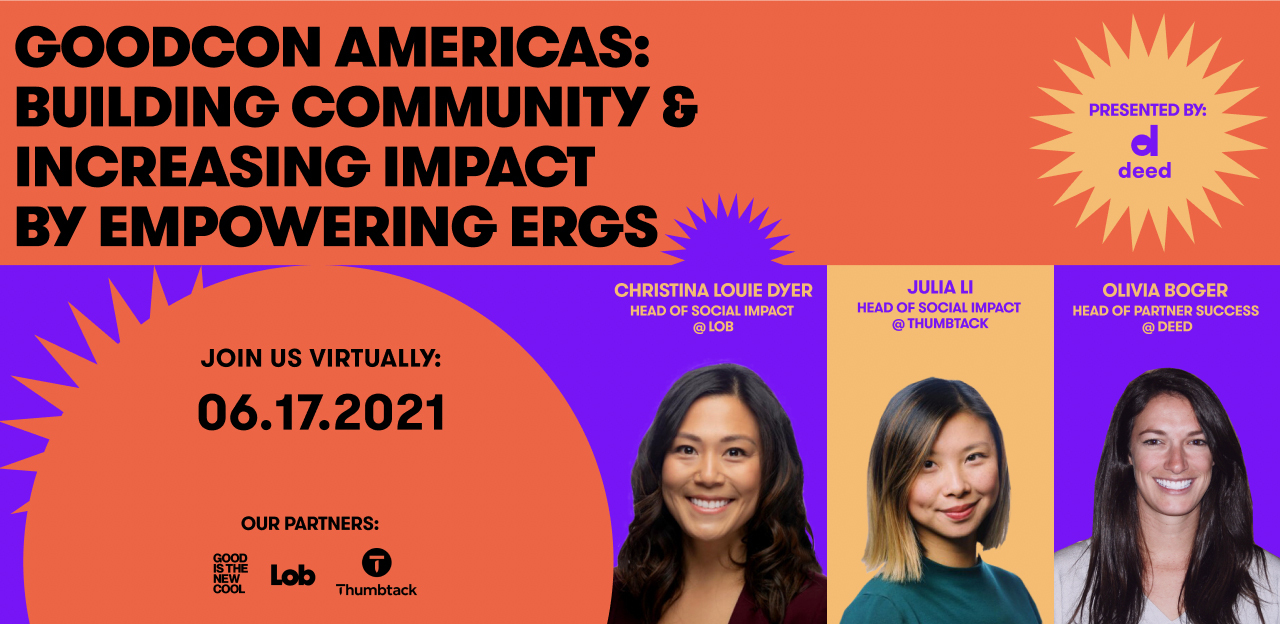 In June 2021, we had the privilege of hosting a panel as part of GOODCon Americas discussing ERGs, empowering employees, and building inclusive communities.
Our talk was moderated by Afdhel Aziz, founder of Good is the New Cool, and the featured speakers included Julia Li, Head of Social Impact & DEI Programs at Thumbtack, Christina Louie Dryer, Head of Social Impact at Lob, and our very own Olivia Boger, Head of Partner Success at Deed.
Enter your email below for exclusive access to 20 minutes of ERG expertise and key takeaways!