GOODCon 2020
Employee Engagement in the Age of Purpose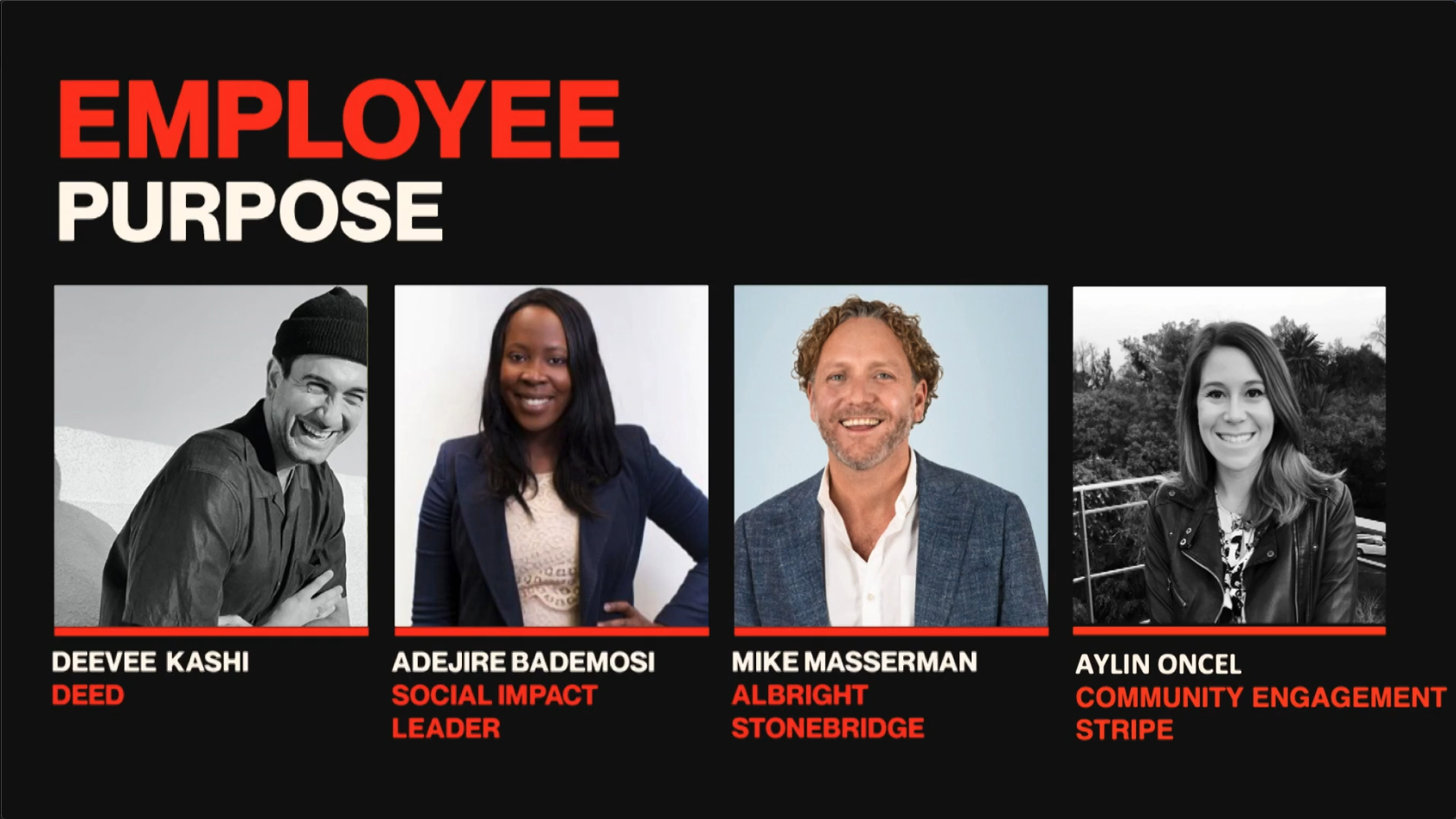 In 2020, we had the privilege of hosting a panel as part of GOODCon.
Our talk was hosted by Deed's CEO and co-founder Deevee Kashi, and featured social impact leaders Adejire Bademosi, Mike Masserman and Aylin Oncel.
Enter your email below for exclusive access to 20 minutes of Employee Engagement expertise!