Actions to Take this Earth Day
Happy Earth Day!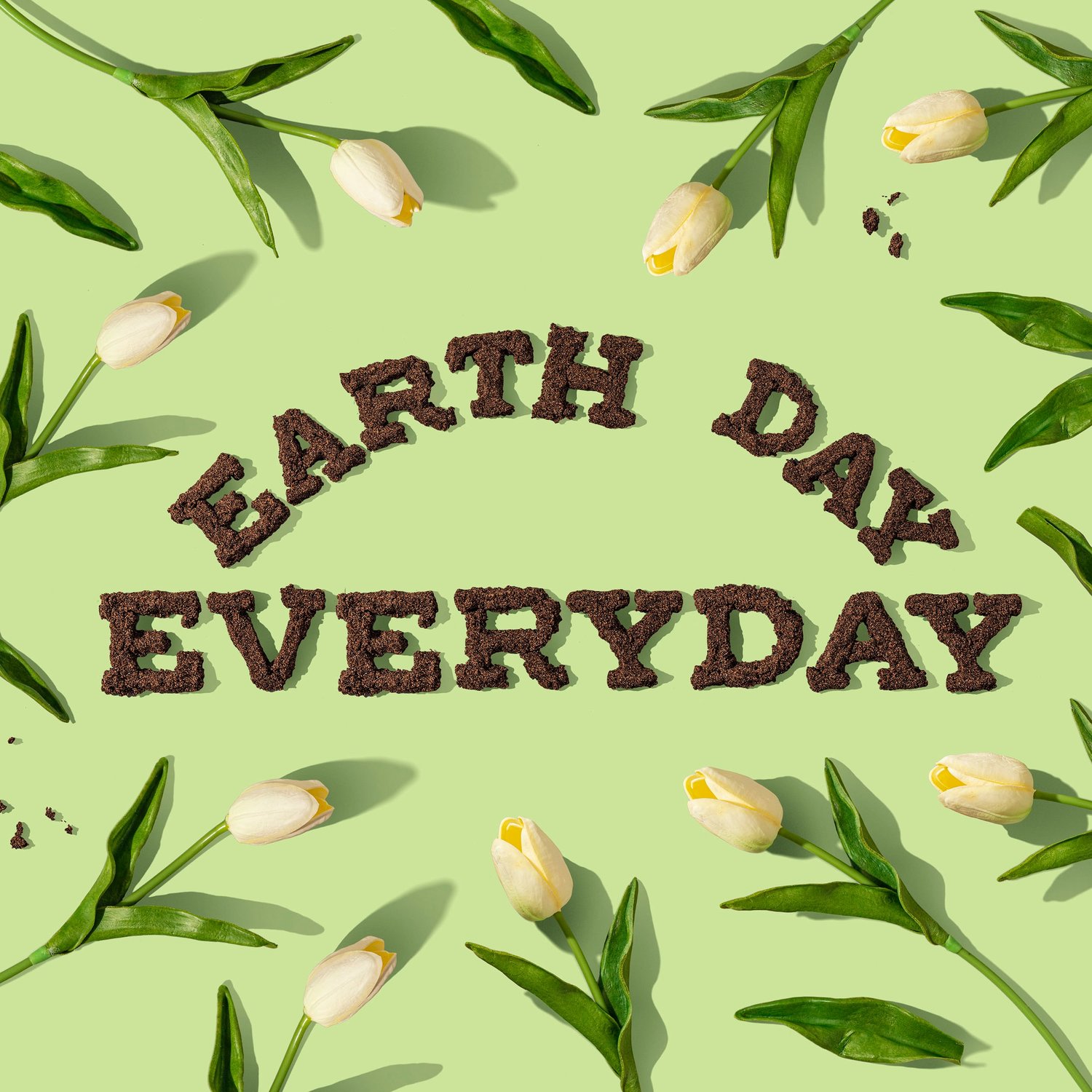 I think we can all agree that one day isn't enough time to properly celebrate Mother Nature. That's why each week in April, we highlighted different causes related to climate change and nonprofits tackling these issues head on. Our goal in elevating multiple perspectives on a single topic is to facilitate a more holistic discussion and understanding of climate change as an intersectional issue. Follow Deed on Instagram and LinkedIn to learn about how nonprofits across the globe are working to protect our rainforests, advocate for climate justice, educate on green technology, and reduce food waste!
To celebrate Earth Day, we put together 5 sustainable actions to inspire new, greener habits! These actions are focused on small, achievable actions individuals can take in their everyday lives that can make a surprisingly large difference. Sign up with others in the Deed community who are making more sustainable choices this month, and #DoSomethingGoodToday.
1. Donate to nonprofits dedicated to saving our planet
We have four suggestions of amazing nonprofits to support that we're so excited to share more about. You can always find additional nonprofits focused on the environment by selecting the "Sustainability" filter on Deed.
New research from National Geographic recently showed that deforestation in the Amazon has likely overwhelmed its ability to absorb more greenhouse gases than it emits. Rainforest Alliance works with forest and farming communities, Indigenous leaders, companies, and more than 70 countries to promote more sustainable land management practices.
Communities for a Better Environment
Communities for a Better Environment (CBE) doesn't just advocate for our planet, they elevate the voices of populations most affected by climate change. Did you know that low-income areas in cities have been found to be 5-12 degrees hotter than higher income neighborhoods because they have fewer trees and parks, and more asphalt that retains heat? The mission of CBE is to build people's power in California's communities of color and low income communities to achieve environmental health and justice by preventing and reducing pollution and building green, healthy, and sustainable communities and environments. CBE's work reminds us that there cannot be a conversation about climate change without talking about racial equality and institutionalized racism. Head over to Deed to support CBE today!
Vote Solar advocates for a 100% clean energy future as an affordable, healthy, and economical power alternative, as well as a tool for energy justice. Energy justice calls for equity in both the social and economic participation in the energy system – because communities of color, low-income communities, and other historically marginalized groups contribute to state funding sources for renewable energy at a disproportionately high rate? And yet 73% of solar workers are white, and it's more likely for white homeowners to install solar panels. Vote Solar partners with environmental justice groups communities of color to create a more equitable solution for green technology.
40% of food goes to waste in the United States while 12% of households in America are food insecure! We Don't Waste addresses both of these issues by collecting food that would otherwise go to the landfill and redistributing it to communities in need. People who live in food desert neighborhoods often rely on fast food and convenience stores for food, or they have to travel long distances to the closest grocery stores, which presents barriers for those without transportation or those who have mobility challenges. We Don't Waste hosts mobile markets in Denver-area food desert neighborhoods that wouldn't normally have access to affordable, fresh, and nutritious foods.
Check out Deed's suggestions for how to cut back on your everyday plastic use! We have some ideas on easy changes you can make with daily products.
According to a study by Oxford University, going meatless for just one day can reduce your carbon footprint by 7.4 lbs, and eating entirely plant-based saves 9.4 lbs! Yes, you read that right – that's just one day of impact.
‍‍
‍We all vaguely know what to recycle, but did you know that every city and region has different rules and regulations around recycling? Take 10 minutes out of your day to learn what exactly it is that you should and shouldn't be putting in your recycling bin.
‍
Donate clothes to a local thrift shop, or get creative about how to repurpose old garments and other items in your home! You can try making dog toys out of t-shirts for your pet or pups at a local animal shelter, or ship them to different companies that use recycled clothing in their products.
The Deed team is excited to share more regular content in the months to come. Deed's Earth Month is just the beginning of our "Cause of the Month" initiative, which you can learn more about here!