Product at Deed: Our Mission & Structure
In this introduction to our dedicated column, "Product at Deed," Stav Kashi, VP of Product, shares insight into her team's mission and structure.
I'm happy to kick off our new product column at Deed, where we will share our product team's best practices as product professionals, and our expertise in building tech for social impact.
Our mission is to exceed all expectations for how technology—by fostering togetherness—can be used for good.
We have workshopped our team mission together, which reflects how we work and think when building the users' experience on our platform.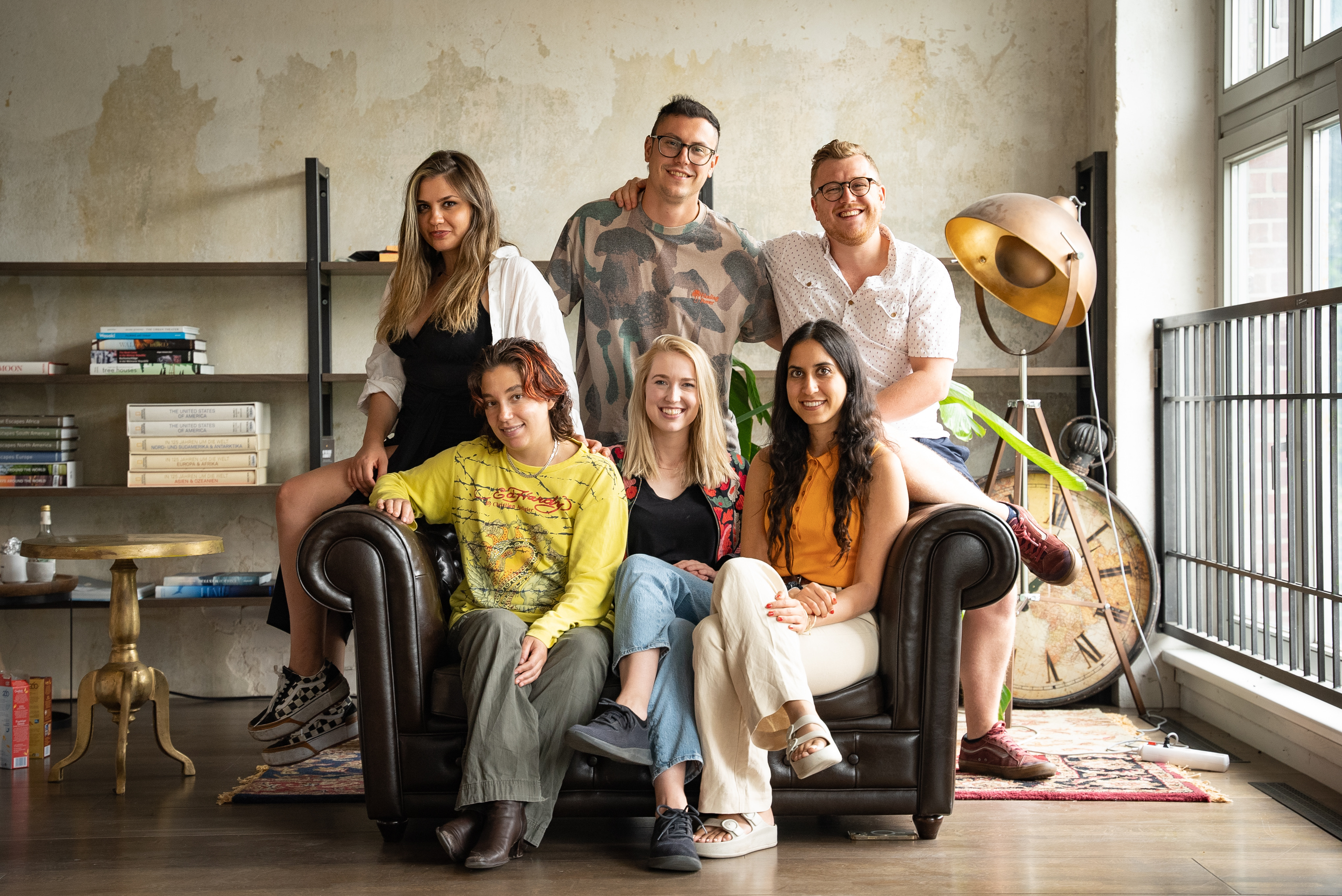 Members of Deed's product team (past and present).
Our product team focuses on the value we provide to our users by making volunteering and giving easy, delightful, and intuitive for all employees, and ensuring that oversight of these programs is an efficient, stress-free experience for social impact managers and nonprofit staff.
As Deed continues to grow, and we add more product development teams, we recently asked ourselves: How should we structure our part of the organization? In my capacity as VP of Product, I was motivated to search for a solution to this question for two main reasons. First, it validated my sense of excitement about the growth, expansion, and possibilities of our product. Second, it forced me to help focus our teams' work.
We started with the idea to center our teams either around different areas of our product or different kinds of users. After weighing the costs and benefits of both approaches, we decided to focus on our users and create an independent team for innovation. A few key benefits of this approach contributed to that decision. By centering our work around our users, we can:
Create independent teams (think: "product squads").





Ensure the needs of all user types are met.





Develop knowledge-domain expertise.





Quickly and efficiently test hypotheses.




Ultimately, there is no one-size-fits-all organizational structure. Every company should investigate internally what makes the most sense to them. That said, we are already beginning to reap the benefits of this new team structure. We're seeing increased knowledge for every domain, greater empathy and advocacy for our users, stronger innovative thinking, and more.
This doesn't mean we won't face unique challenges—no period of change is immune from those. But on the whole, Deed's product team feels more focused, motivated, and empowered to build a platform we can all be proud of. We think this new direction will bring people and organizations closer together on our platform, empowering them drive greater social and environmental impact than imagined before. And I, for one, am excited.
Look out for updates from our team on how this change has been going for us. If you're interested in learning more or sharing practices that have worked for you and your team, feel free to reach out to product[at]joindeed[dot]com.
Stav Kashi
VP, Product