New Look. Same Mission.
We are Deed. A corporate social impact platform empowering brands that do good to meet the moment, and we feel like it's time for a new look.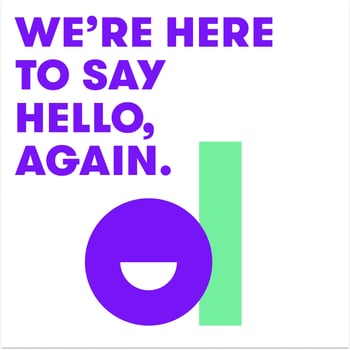 Our refreshed brand reflects our growth as a company. What began as an app connecting the digital generation with culturally relevant opportunities to do good has evolved into a fast-growing platform which helps companies engage their employees through purpose.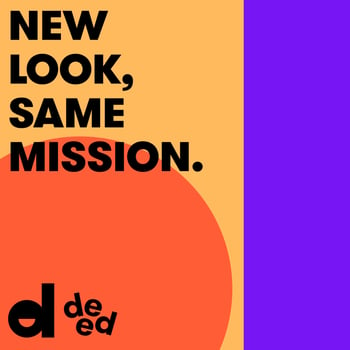 The new design will help our trailblazing partners, like Airbnb and adidas, highlight the incredible impact generated by their employees while amplifying their stories. We will use the colors and textures of the moment to celebrate worthy causes and encourage even more people to do good deeds.
Through unified design elements, we represent community and the power of collective action. Each piece of content is unique, but woven throughout are the common threads–colors, shapes, texts and textures–which bind us all together.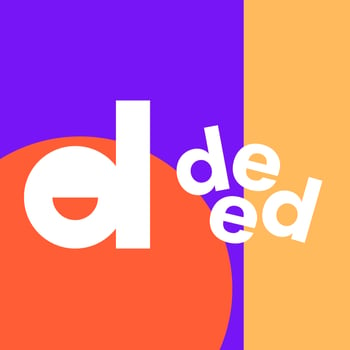 Our updated logo reflects our deep seated desire to help one another. The elements of the "d" are both an outstretched arm and a smiley face representing the selfless and enthusiastic "count me in" mentality we've witnessed over the past year during an unprecedented global crisis.
Hopefully you're as pumped to do good as we are because we've always felt that good design leads to more good deeds!