Deed Passes SOC 2 Type 2 Audit
The rigorous Service Organization Control (SOC) third-party audit affirms that Deed's security protocols are safe and effective.
Introduction
Data breaches and privacy concerns are top-of-mind at complex global organizations, and with them comes an increased prioritization of trust and security protocols. At Deed, we understand that your organization's sensitive information deserves the highest degree of protection.
That is why we are thrilled to announce that we have successfully passed a comprehensive external audit known as a Service Organization Control (SOC) 2 Type 2 report. This is a testament to our commitment to safeguarding your data and ensuring the highest standards of security.
Why is SOC 2 Type 2 certification important? What security measures have we actually implemented to protect your valuable information? Here's a closer look at trust and security at Deed.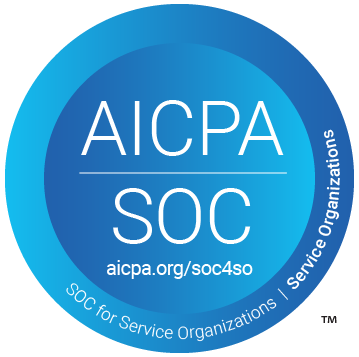 Understanding SOC 2 Type 2
A SOC 2 Type 2 report provides an overview of a company's internal controls and evaluates how effectively they safeguard customer data, particularly for cloud service providers like Deed. This external audit, conducted by an independent third-party, thoroughly examines our security protocols to ensure they are robust, reliable, and meet the stringent criteria set forth by the industry.
During the audit process, our trust and compliance team worked tirelessly to demonstrate our commitment to protecting your data. The SOC 2 Type 2 report assesses our adherence to the following Trust Services Criteria: Security, Availability, and Confidentiality.
Security
The security of your sensitive data has always been our top priority. Deed's platform utilizes advanced security measures to protect information from physical and logical unauthorized access. Our comprehensive security framework is designed to safeguard against potential threats and vulnerabilities, ensuring that your data remains secure throughout its lifecycle.
Availability
We understand the importance of seamless access to your data. The SOC 2 Type 2 audit verifies that our system maintains a high level of availability, allowing you and your team to readily access the platform whenever necessary. Our robust infrastructure and redundant systems ensure that interruptions and downtime are minimized, providing you with uninterrupted access to your valuable information.
Confidentiality
We recognize the importance of confidentiality when it comes to your sensitive information. Deed employs appropriate controls to secure and protect your data from unauthorized access. Our strict data access policies and encryption protocols ensure that only authorized personnel can access and handle your confidential information, giving you peace of mind knowing that your data is safe and secure.
Moving Forward
At Deed, we take your trust seriously, and our completion of the SOC 2 Type 2 security audit is a testament to our unwavering commitment to data protection. This achievement reflects the hard work and dedication of our trust and compliance team, who have diligently implemented robust security measures to safeguard your valuable information.
With Deed, you can have confidence in the security, availability, and confidentiality of your data, and strive to continually enhance our security practices and adapt to evolving threats and industry standards. Deed is excited to build from the firm foundation of SOC 2 Type 2 certification to carry out larger and more complex programs—and help the world's most inspiring companies from Airbnb to HelloFresh continue to make a positive social impact.
Trust and privacy should be the least of a social impact leader's concerns. Reach out now to talk with an experienced social impact representative about the nuances your organization's privacy controls and how Deed can help secure your global social impact efforts.